High calibre seat covers to safeguard your vehicle's upholstery
Whether it's an adventure away with the family and pets, or loading the 4x4 with your sports gear and heading out to the bush, or putting your work van or truck through its usual paces that leave it grimy at the end of the day, your vehicle's seats will be taking a beating time after time.
Protect your vehicle's interior with Stealth Seat Covers and make sure your upholstery remains in top-notch condition.
Read More
DURABLE, COMFORTABLE
& STYLISH
Had enough of seat covers that don't meet your expectations? Stealth Seat Covers are made from a tough, exclusive synthetic material that delivers protection and style, are custom designed to fit perfectly over your existing upholstery and take into consideration all the unique features of your vehicle's interior.
Stealth Seat Covers offer superior protection for your car's interior - against outdoor elements and heavy use by passengers and or domestic pets. Take the stress out of travelling with the most durable seat covers around.
HIGH PERFORMING
PREMIUM QUALITY
Your vehicle is more than a means of transport - it's an investment, an essential part of your daily life and often, your pride and joy. But the wear and tear of daily use, those trips made on rainy days, outings to the beach, school runs, and muddy days at the work site, can leave you with a mucky clean-up job when you least want it. And worse, your upholstery might be damaged and prematurely worn.
Thankfully, Stealth premium quality car seat covers offer a convenient solution: durable, fully washable covering that meet the challenge and prolongs the life of your vehicle's original upholstery. Your vehicle's interior retains its attractive appearance as well as its resale value. Plus, our seat covers save you time, hassle and money.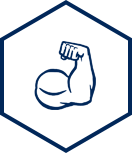 Made from 100% synthetic fabric originally developed for military applications, our robust product doesn't have the drawbacks of neoprene seat covers, e.g. drying, cracking and fading.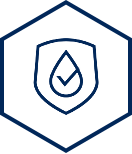 Our fabric's non-absorbent properties render your seat covers fully water repellant. The material is also quick drying and shrink resistant.
Our custom options allow for modern seating configurations. Your seat covers are comfortable, smooth and soft to sit on, ensuring a pleasant journey on-road or off-road.
Due to the non-absorbent nature of our fabric, a good wipe with a damp cloth is usually enough for cleaning. For heavier cleaning, pop the covers in the washing machine then hang them outside for a short while.
I have owned 8 Toyota 4wd over the years and have fitted many seat covers and the Stealth ones are by far the best I have ever had. Highly recommended.
Andy
I love my new car seat covers! Great quality and really comfortable. I keep getting compliments for them. Installation was also easy and simple. I must admit the whole process from the start was great. I would definitely recommend these guys.
Jeremy
Perfect fit and looks fantastic I wouldn't use any other seat covers.
Wayne
Really happy with the seat covers, this is my 4th set ive ordered. Fast shipping and really good quality. Ill Definitely be back again.
Dave
Fast and no fuss service. The prices are good and the seat covers fit like a glove. Very impressed.
Dion
Perfect fit for my car not like other companies seat cover companies ive used before that say it would fit when it doesn't. Well done.
Bruce
Best product I ever used. Will definitely be recommending people who are interested.
Martin
Good product, excellent value. Great communication, fast postage.
James
I wanted some seat cover for my grandson's car. Sent an email to Stealth Seat Covers which was answered very quickly. The guys then went to great lengths to make sure they would fit. Absolutely fabulous service and the seat covers are more than we could have asked for. Thank you so much.
Debbie
We are an outdoors kinda family and really needed to do something to protect our car seats and decided on a set from Stealth seat covers. Wow we cant be more pleased, they are great and easy to clean. Thanks guys.
Janice
Just a big shootout to Stealth seat covers. We now have our entire fleet of truck seats covered. The drivers love it and so do we.
Blue Stripe
Had a custom set of seat covers made and added a few extras as well. The covers look great, just want we wanted.
Henry